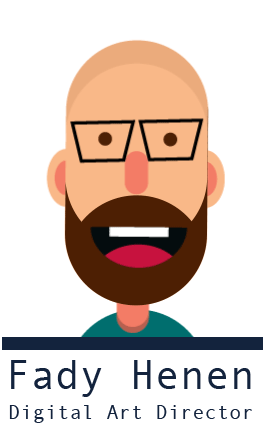 Personally, I am inspired by the quote "I am thankful for all those who said ,'NO' to me, It's because of them I'm doing myself" 
So as my current position Digital Art Director I definitely say NO to myself staying without progress and challenges to prove that not only me a unique person, now NO can't last my presence.
I am not a follower, and I will never give up on my dream.
So whatever I will write I am good at, tomorrow I would add more.

I am excellent at communications skills, handling many tasks at the same time.
I come up with original conceptual for both traditional and digital, working across a variety of clients and covering projects such as big campaigns, advertising, Motion and digital work including HTML5 banners.

I am usually handling designs and production for websites, product graphics, web logos, social media graphics and banners, static and rich banner ads, email campaigns, and email templates.

Digital content production (digital design, motion graphics, and video editing).

Working with Strategy team on Creative ideation for clients.

Experience designing e-commerce websites or advertising.

Proficient with Adobe Creative Suite products.
You can email me
Fadyhenen@hotmail.com
Thank you.